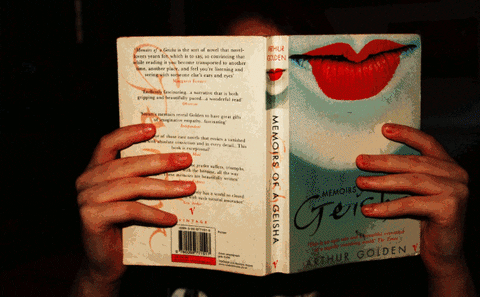 Hello there! I'm Ari and I want to personally welcome you to Ravenous for Reads.
About Ravenous for Reads:
Ravenous for Reads is OUR place to gush and share our mutual obsession with all things words: books, authors, reading, and writing. Originally, this site was known as ariana-nelson.com and mostly focused on writing, but when I thought about it, writers need reading in the same way we all need oxygen to live. Why not share my love of writing and reading with other book-lovers? I envisioned much more for this site and renaming it was one of the first steps. At Ravenous for Reads, you'll find book reviews, writing resources, Q&As with authors, discussions, and other people who are in love with reading as much as you are. And if you can't find what you're looking for, shoot me a message through the contact form and I'll do my best to help you find it or point you in the right direction.
Welcome!
Who am I?
I'm another blogger and writer passionately obsessed with all things book related.  To keep this short and sweet, here are 5 things to know about me:
I spent my childhood reading books like Harry Potter, LOTR, Goosebumps, Forgotten Realms, and anything slightly too scary or inappropriate for a kid my age to read. I mean, can you imagine a 10-year-old reading Michael Crichton's, Jurassic Park? Also, I'm a Ravenclaw. Just saying.

I believe people, rather than a place, make a home. I can count all the people who are my home on two hands.

I didn't always want to be a blogger or a writer. I first wanted to be a singer. This dream morphed into acting, which took a sudden nosedive when someone bought me a mini microscope. I spent weeks pretending I worked for NASA as a microbiologist or an epidemiologist who discovered a top secret space germ. It was my destiny to save the Earth that year! 🙂

Since I could remember, my favorite word was

philosopher

, which means "lover of wisdom." I liked the way it felt in my mouth and how it sounded out loud.

I love libraries. I love them so much that when my husband and I build a tiny house, I will beg for the heart of it to be filled with books. I want to get lost in the possibilities of all the stories I could read. I want to close my eyes and blindly pick a story that could surprise me or disappoint me. I want to crawl between pages and lose myself entirely because I always come back with a new lesson; a new appreciation or perspective.
Like what you see on my site? Consider becoming one of my patrons and gain access material. Patreon: https://www.patreon.com/R4R